Apple has significantly impacted how we work, offering a range of products to meet various budgets and needs. There is a solution for everyone, from the iPad Pro and MacBook Air to the Mac Studio and Studio Display.
UNLOCK THE POWER OF THE APPLE ECOSYSTEM
One of the main benefits of using Apple products is the seamless integration between its operating systems and ecosystem. Apple has developed a range of powerful features that make it easy to work across different devices, such as the Mac, iPhone, and iPad. For instance, the Apple Pencil allows you to create detailed illustrations on the iPad and insert them into a Keynote presentation on the Mac. Universal Control also allows you to use the same mouse for both the Mac and the iPad, making it easy to move between the two platforms and drag and drop files. These features make it convenient and efficient to work across multiple devices.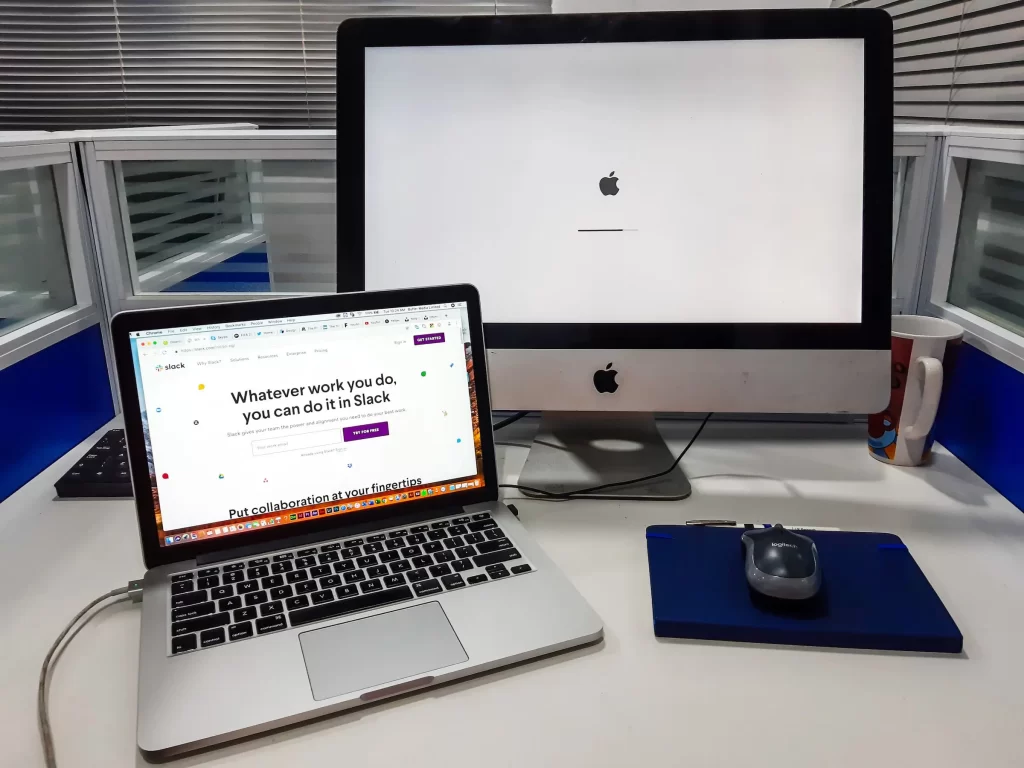 AirPlay to Mac is another useful feature that allows you to share content, such as videos and presentations, with your MacBook or Mac. You can either mirror or extend your display to increase productivity, and even use your Mac as an AirPlay speaker to enjoy high-quality audio from another device. Sidecar enables you to use your iPad as a second display for your Mac, allowing you to work on one app on your Mac and another on your iPad and even mirror content for others to review and comment on. You can also use your Apple Pencil to design in Illustrator, edit photos in Affinity Photo, and create 3D models in ZBrush, maximizing the capabilities of your Mac and hardware.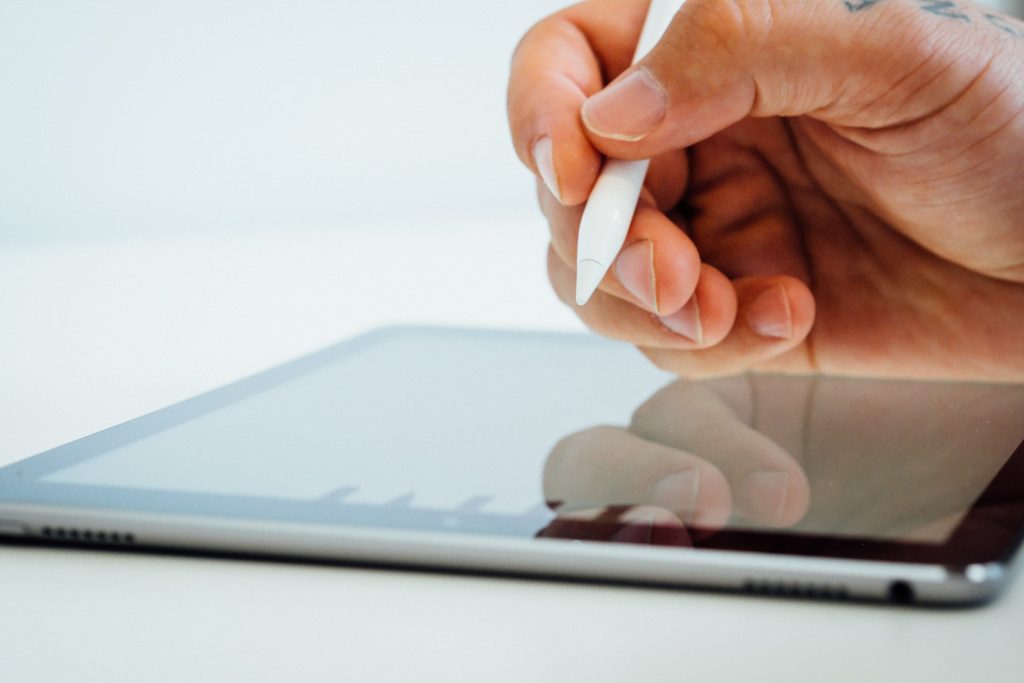 Other continuity features between the iPad and Mac include Continuity Markup, which allows you to sign documents and comment on content with your Apple Pencil or finger, and the ability to send SMS text messages from your Mac. You can also make and receive phone calls and FaceTime audio and video calls from your Mac. With the upcoming release of macOS Ventura, you can Handoff between devices, allowing you to seamlessly transition from a call on your phone to your desk. Other valuable tools include Continuity Camera, which receives updates in macOS Ventura, Auto Lock, Handoff, AirDrop, and the Universal Clipboard. These features make it easy to switch between devices and continue working without interruptions.
A SOLUTION FOR THE OFFICE AND ON THE GO
Apple allows you to work from any location, at any time, and in any way that suits you. This flexibility means you can say goodbye to the traditional 9-5 office routine and hello to endless possibilities. Apple has a solution for every working style, whether you prefer to work from home, the office, a coffee shop, or on the go. The basic iPad, starting at $329 in the US, supports the Apple Pencil and has an ultra-wide front camera and Center Stage, as well as an A13 Bionic chip, making it ideal for answering emails and participating in Zoom calls. If you want a lighter option, the new iPad mini features an A15 Bionic chip, superfast 5G connectivity, and Apple Pencil support.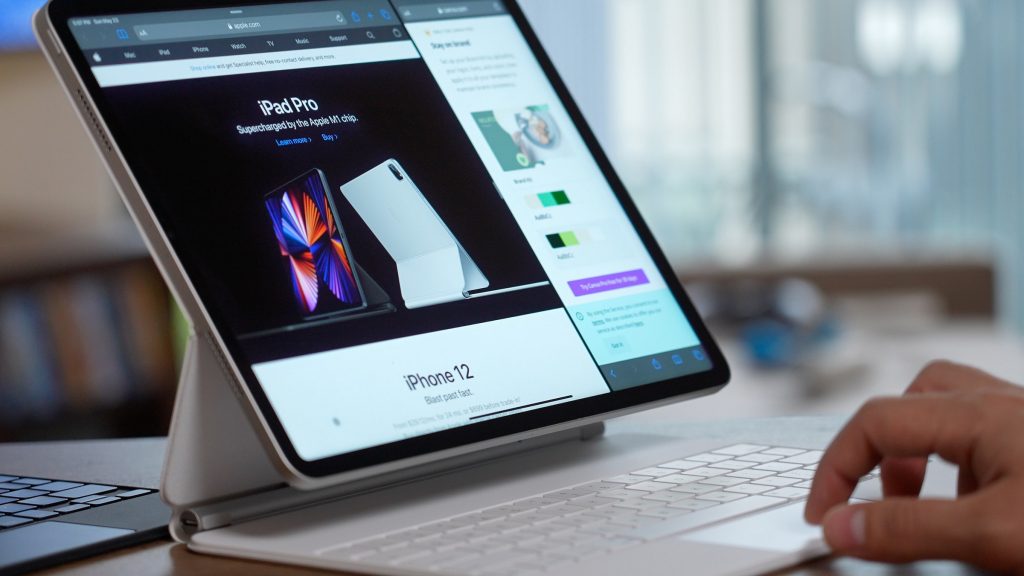 The new iPad Air features an M1 chip, a 12 MP Ultra Wide front-facing camera, and fast 5G connectivity. It also has a range of accessories available, including a smart keyboard that transforms it into a fully-fledged notebook. The iPad Pro is a more expensive option, reaching up to $2,000, but it offers advanced technologies such as a Liquid Retina display, ProMotion, True Tone, and ultralow reflectivity. If you need something more powerful than just emails and video calls, the iPad Air with its M1 chip, also used in MacBooks, is a cost-effective option.
When purchasing an iPad, you should also consider factors such as battery life and display quality, as well as the cost of accessories like the Apple Pencil, Magic Keyboard, and Smart Keyboard Folio, which can add hundreds of dollars to your total cost. In this case, switching to a Mac may be more beneficial, particularly the new MacBook Air range. While a cheaper M1 MacBook Air is available for $999, the new M2 MacBook Air has received high praise from critics, with some even giving it a 5-star rating. It costs $1,199 and features an M2 chip, an 8-core CPU, a 13.6-inch Liquid Retina display, and a 512GB SSD. It also offers up to 15 hours of wireless web browsing and has a MagSafe 3 charging port.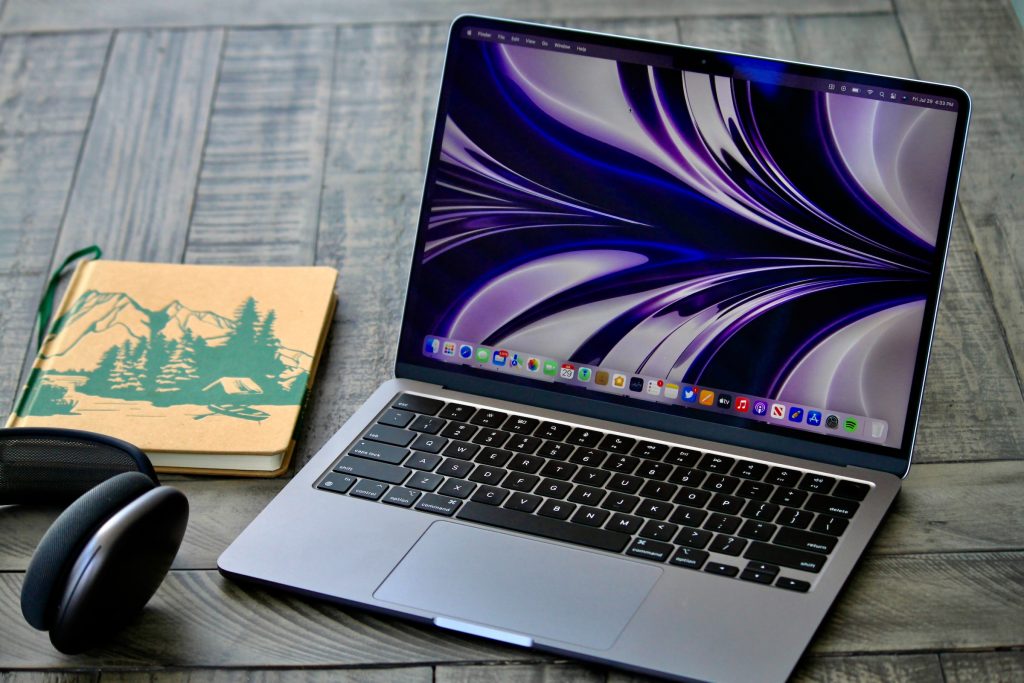 Apple also made significant changes to the MacBook Pro 14″ and 16″ last year, introducing the M1 Pro and M1 Max chips, which provide exceptional performance and a sleek new design. The MacBook Pro is suitable for both office and on-the-go use. When paired with a Studio Display or a display from a third-party manufacturer, it becomes both a desktop machine and a portable device that offers top-quality performance. The 16-inch model starts at $2499 and includes:
An M1 Pro chip.
A Liquid Retina XDR display.
16 GB unified memory.
A 512GB SSD is standard.
It can last up to 14 hours on a single charge for wireless web browsing.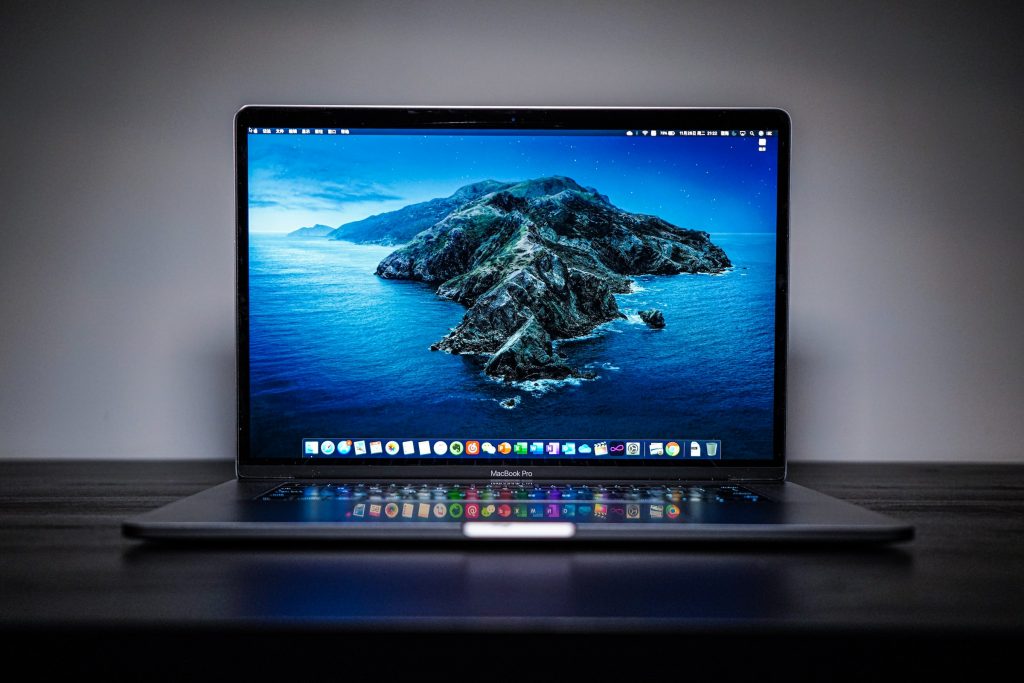 If you are a professional in need of even higher performance, the new Mac Studio is worth considering. It starts at $1999 or $3999 for the M1 Ultra model. It offers a compact design suitable for the office and "outrageous performance" that surpasses Apple's own $5,999 Mac Pro, which will be updated in a future release. Apple also released the Studio Display with this model, although the Pro Display XDR is an alternative option for photographers or videographers, starting at $4,999 compared to the $1,599 for the new Studio Display.
It's worth noting the M1 Mac mini, which has an 8-core CPU, an eight-core GPU, and a 16-core Neural Engine, and the new 24-inch iMac, which also has an M1 chip. In addition, there are rumors of a new iMac Pro for professionals looking for a desktop machine with a larger screen. However, the release date is not yet confirmed and could be as far as two years away.