When iOS 16 is released this year, it will transform the way how hundreds of millions of consumers use their iPhones. Of course, the primary user interface experience will remain the same. But some never seen before iOS features, some big and some relatively small will come into play nearly every time you use your phone.
These new features, particularly those we will mention in this post, will become a part of how millions of people use their iPhones day-to-day. This is because they're so helpful or incorporated into the fundamental iOS experience that they will probably become a staple of the iPhone experience.
Editing and Undoing sent messages
The iMessages are about to get even more beneficial. With the upcoming iOS 16, you can edit an iMessage up to 15 minutes after you send it. This feature will be ideal for rectifying typos or clearing up the purpose of a message that was maybe a little too quick. Here, note that the message will be labeled "edited" on the recipient screen.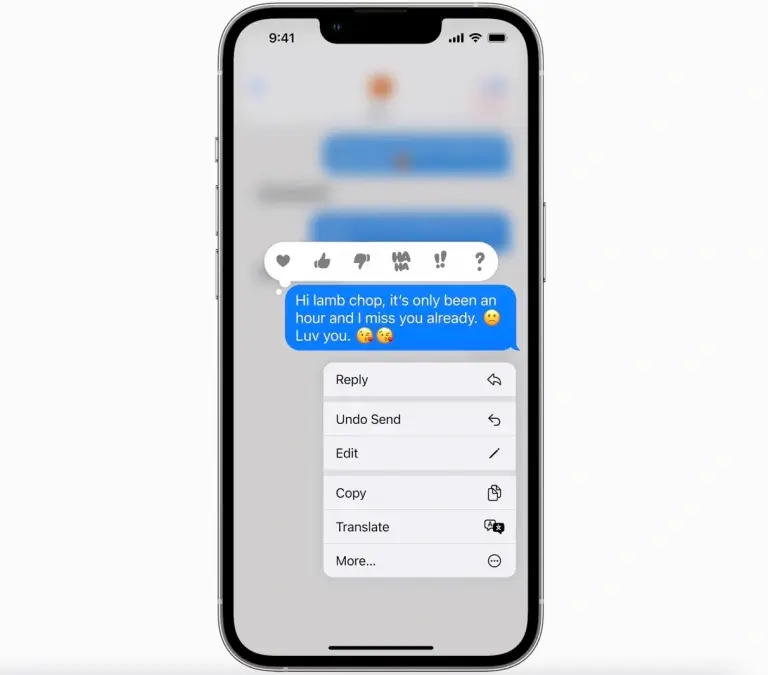 Of course, if you can edit a conversation, you could just edit away everything, effectively deleting it. So Apple allows you simply "unsend" iMessages, too. But, again, you only have 15 minutes to do this. Still, it's a fantastic feature if you've ever responded to the wrong conversation before. There has been some trouble with the possible use of these features for abuse, so we wouldn't be surprised if the duration window gets a little slimmer or if it evolves into something you can opt-out of.
Even if those modifications arrive, this is a long-overdue feature that will still be super helpful for almost everyone.
Custom Lock Screens
After you update your device to iOS 16, you'll be welcomed by this evident change every time you pick up your phone, even before you unlock it.
The new Lock Screen is customizable and gorgeous and has more helpful info than ever. And with the incredible photo treatments, linked Focus modes, and Photo Shuffle, it will also dynamically transform throughout the day.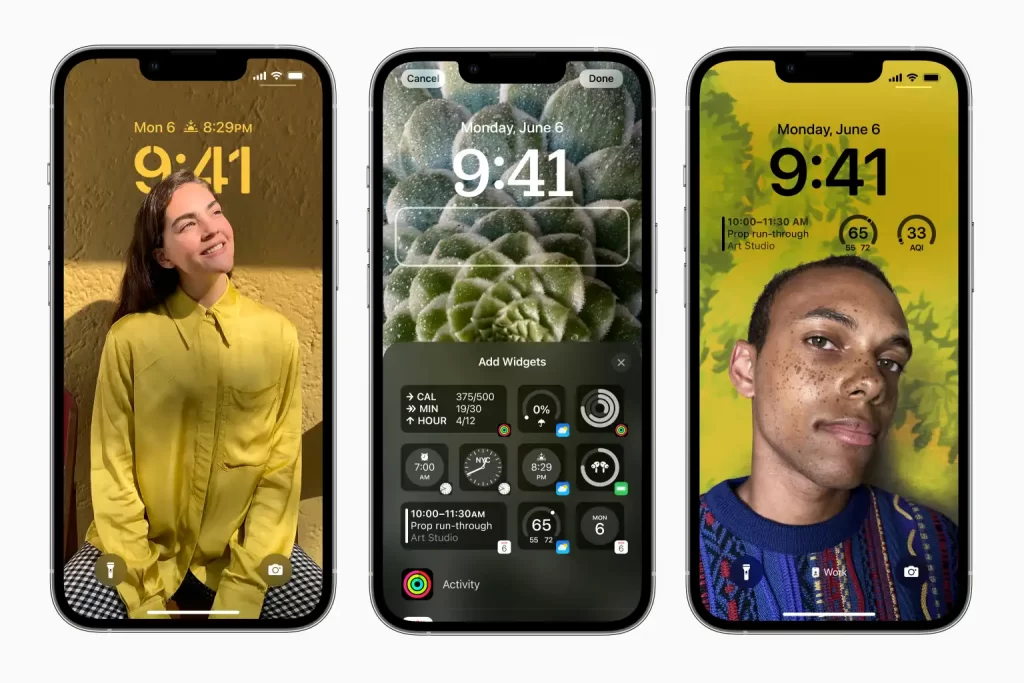 It used to be very similar that everyone with an iPhone had an identical lock screen, only with a different wallpaper, usually blurred by a gigantic list of notifications. However, with iOS 16, your iPhone's screen lock screen will become truly personalizable, showing helpful information at a glance.
Haptic Keyboard
The new keyboard haptics in iOS 16 makes a tremendous difference in how it feels to type on your iPhone.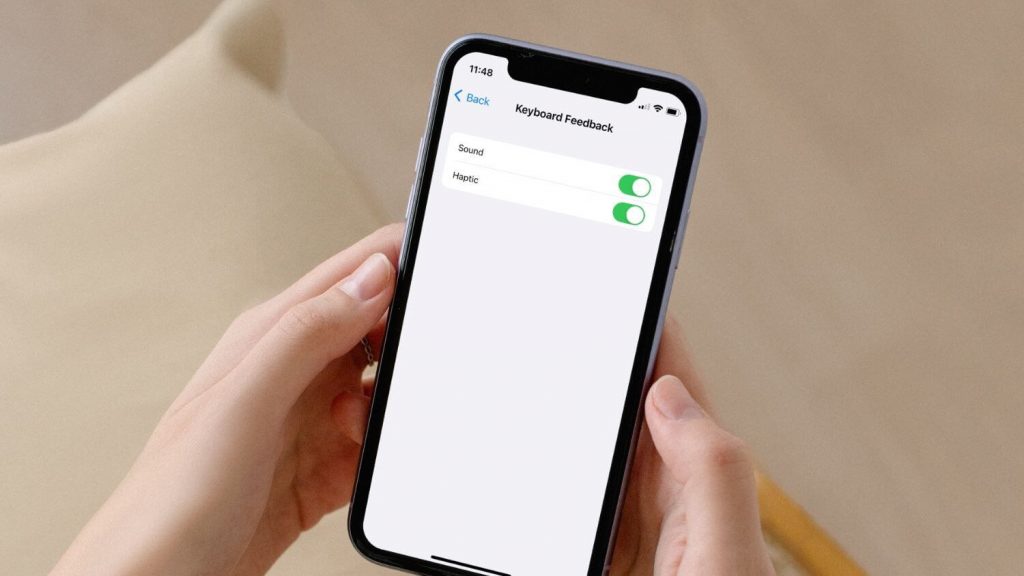 When you get the update later this year, you'll want to turn it on, in case Apple doesn't turn it on by default, and try it out for a few days. Then try switching it off to feel the difference. Its absence makes your iPhone feel so uneasy and lifeless. Of course, this is one of those features Android phones, and even some third-party iPhone keyboards, have had for years, but this new addition to Apple's built-in keyboard will make using your iPhone more satisfying every time you touch the keyboard.
Dictation with voice and keyboard
Talking of the typing experience, the new dictation in iOS 16 is actually something else. Many people already use iPhone dictation all the time while others never connect it, but with iOS 16 on your iPhone, everyone is going to enjoy it.
For one, Dictation is more rapid and accurate and will automatically add punctuation (commas, periods, question marks, etc.). You can also add tons of different emojis through dictation. But what is really game-changing is that the keyboard remains visible and active while you're dictating. So you can speak, switch to typing, and go back to speaking without skipping a beat.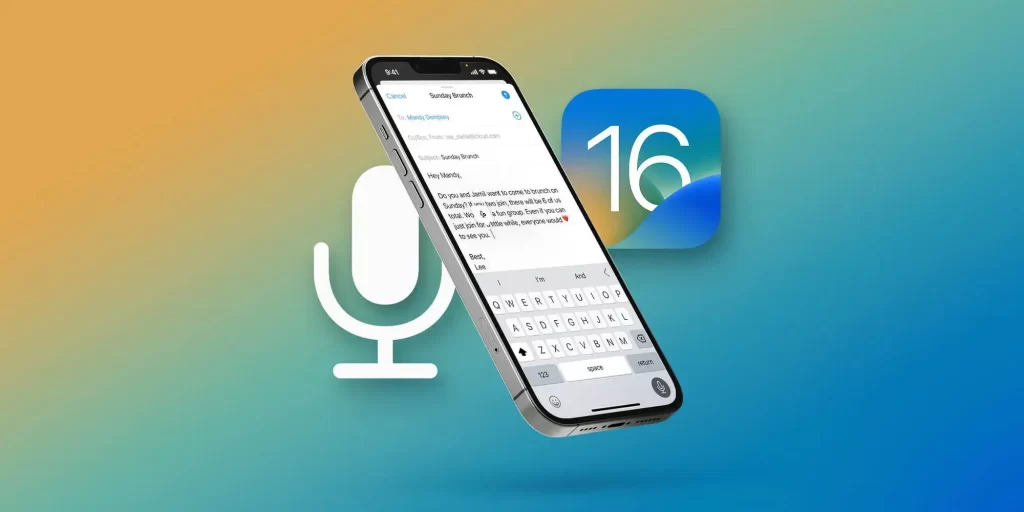 Will it make fallacies? Yes, all the time, though less frequently than it does in iOS 15. But now, you can quickly tap a wrongly dictated word and rectify it with either your voice or the keyboard, and tap back at the end of your text to resume talking.
The real purpose of the dictation feature is: Does it take less time to fix the dictation mistakes and shortcomings than it would to entirely type the whole thing? With the upcoming iOS 16, that ratio gets a lot better, and it will make dictation a great way to enter text for many more iPhone users.
Grabbing subjects out of images
This feature is so slick and so straightforward that it will be used frequently in social media and conversations. You need to just tap any photo and drag the subject out of it, leaving the background behind. Seriously, that's all you need to do.
There can sometimes be occasional nuances to this, mainly if you're attempting to save the photo for later. And while it works with any picture, it really does need a distinct difference between subject and background to function its best.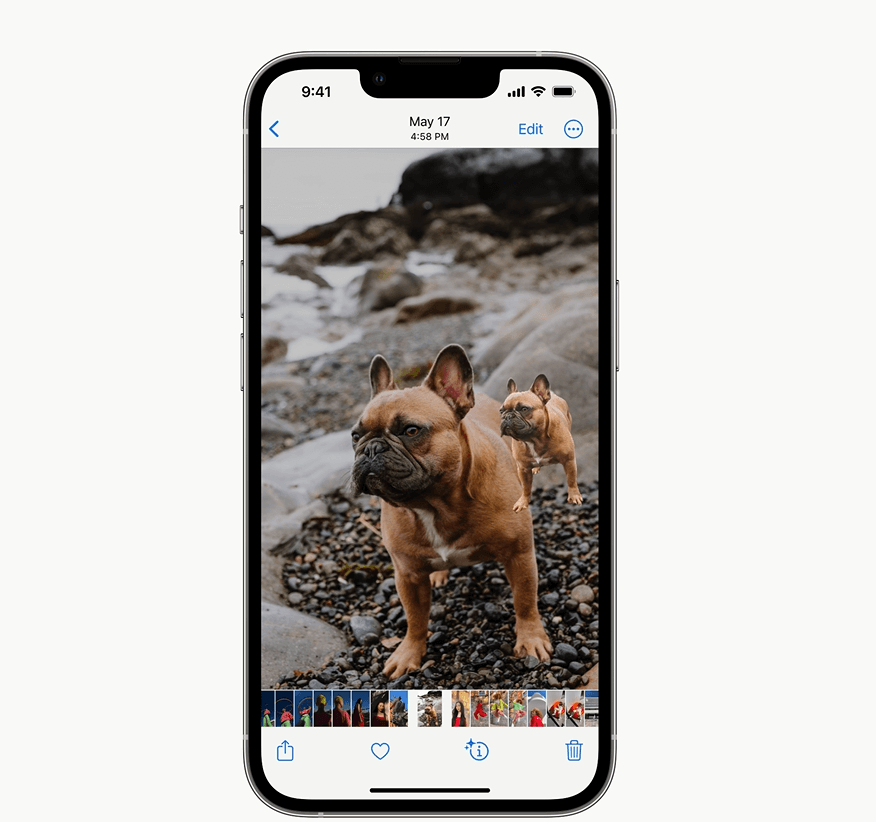 Nevertheless, this is one of those "it's like magic" features that, while certainly not something Apple originated, will be so comprehensively built into the operating system that it will feel like an Apple thing. However, for this function to work, it requires at least an iPhone with an A12 Bionic processor, which means an iPhone XS or later.