Sending physical copies of important documents via mail or carrier pigeon is no longer necessary. With the advancement of technology, there are now faster and more efficient ways to share files over the internet.
The use of cloud services for data sharing is a more effective and secure method compared to traditional methods. Various options are available, but two popular choices are Google Drive and WeTransfer. Both platforms offer the ability to send and receive files for free and have paid options with additional features.
WeTransfer, founded in 2009 by Bas Beerens and Ronald "Nalden" Hans in Amsterdam, Netherlands, was created to address the problem of sending large design files over the internet. At its launch, it only allowed for the sending of files up to 2GB in size for free. However, within just three months of its launch, it was being used in 187 countries worldwide, demonstrating the widespread need for such a service. Over time, the platform has expanded to include various services, such as WePresent, Paper, Teams, Portals, Collect, and Paste.
Google Drive, created in 2012, is a file storage and cloud platform with a broader range of features than WeTransfer. It aimed to be an all-in-one platform for personal and business file management, sending, and receiving. In addition, being a Google product, it integrates well with other Google Suite services, creating a seamless ecosystem.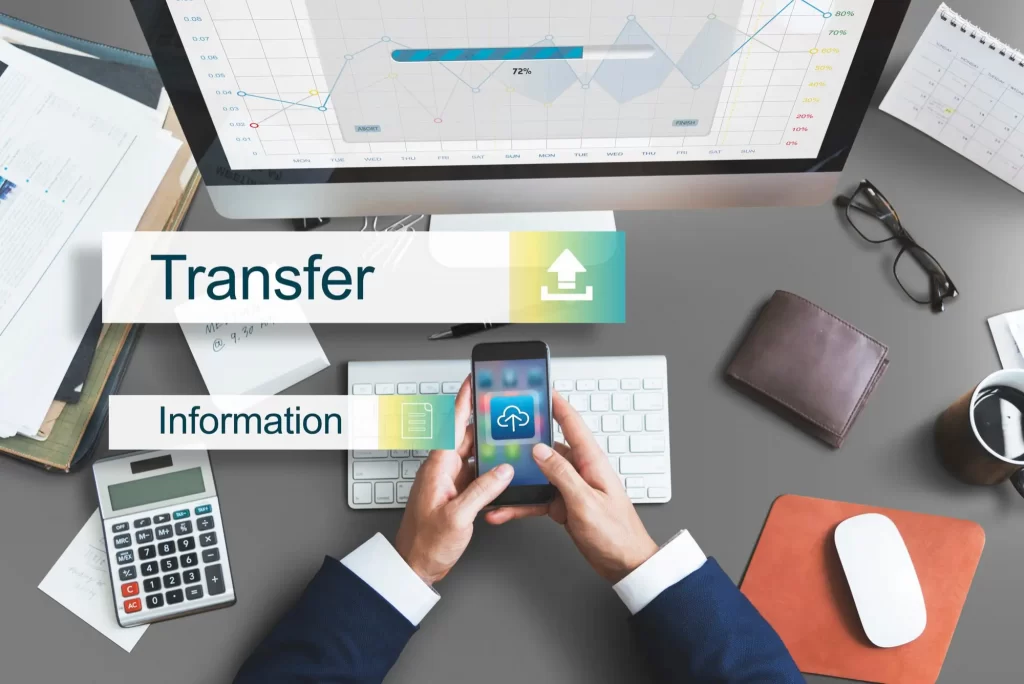 Both WeTransfer and Google Drive have similar core abilities when it comes to file sharing, but they also have some notable differences. If you are already using Google Suite, it may be worth considering which platform better fits your needs. Both have free options, but it's worth comparing the features and capabilities to determine which one is more suitable for your use case.
When evaluating file-sharing services, it's important to consider not just the features offered but also the user interface and ease of use. WeTransfer, designed with input from the founder's creative studio OY Communications, has a clean interface and seamless navigation, which creates a smooth user experience. In addition, the design and navigation of the platform have remained consistent over time, and it is well-designed and user-friendly.
The landing page of WeTransfer features a prominent box for uploading and sending files, with additional links and information located in the top right corner. Additional tools can be accessed via a drop-down icon in the top left corner. There is also an advertisement on the page, which is often live or interactive and designed to blend in with the website's overall aesthetic. While some users may not prefer to see advertisements, the placement is not overly intrusive and can be tolerated, given the free service offered by WeTransfer.
Ad-free service
Google Drive does not feature any advertisements, which may be preferable for some users. The platform's design follows a minimalist aesthetic, utilizing Google's branding colors. This design theme is consistent across Google's products and is well-received for its simplicity and consistency.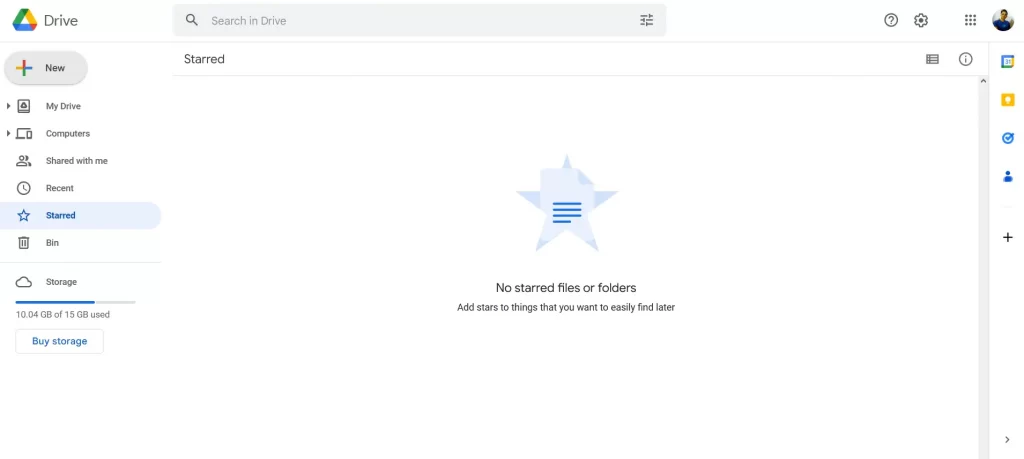 Upon arriving at the Google Drive landing page, users are presented with folders and recently opened files displayed in square icons for easy identification. A list of functions, including the drive, shared drives, items shared with you, recent, starred, and the bin can be found on the left-hand side. The 'new' icon at the top allows for creating spaces to upload and share files with others. A large search bar at the top of the page allows for easy searching of files and includes a fine-tuning button for more specific searches. The top right corner provides access to the user's Google account and other applications within the Google Suite.
While Google Drive has a solid structure, it may take some time for new users to become familiar with it. On the other hand, WeTransfer's design is simple and easy to navigate, making the process of using the service more straightforward. Therefore, in terms of design, WeTransfer has the edge over Google Drive.
Regarding overall features, Google Drive offers a more comprehensive experience. It allows for the creation of shared file folders where multiple users can contribute their own files and documents. The folders can be made accessible to others by inviting them via an email link and determining their level of access.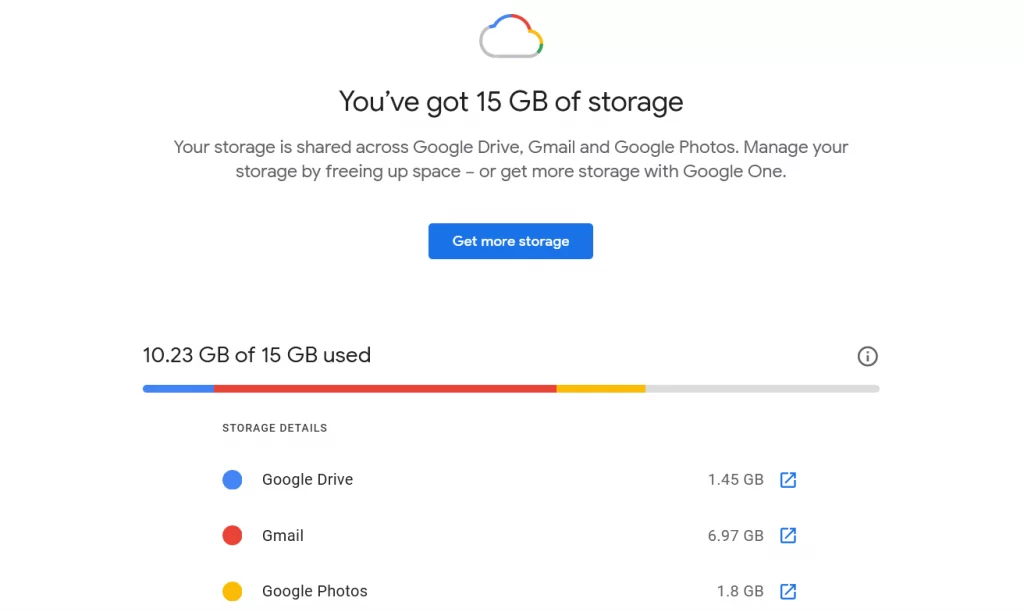 Google Drive is free to use, but it comes with a storage limit of 15GB. This cap may limit its usefulness for some users. To increase storage, users can upgrade to Google One, which offers additional storage space across the Google Suite, starting at $2 a month for 20GB and going up to $300 a month for 30TB. Additionally, various plans are available at different price points, providing flexibility and options as storage needs increase.
WeTransfer allows you to share files by generating a specific link that can be shared or by sending files directly from the homepage. The link expires after one week, during which time the recipient can open and download the files. Users can also send files via email from the homepage. In addition, the platform has a "Transfers" tab at the top right corner that allows users to track transfer history, keeping an eye on the sent files.
Like Google Drive, WeTransfer also offers paid options. The Pro package costs $10 per month and allows sending files up to 200GB in size, and provides 1TB of cloud storage. The Premium package costs $19 per month and offers unlimited cloud storage and the ability to send files of any size. In comparison to Google Drive, WeTransfer's Premium package offers better value for money for those who need ample storage and the ability to send large files. However, Google Drive's free package has more features compared to WeTransfer.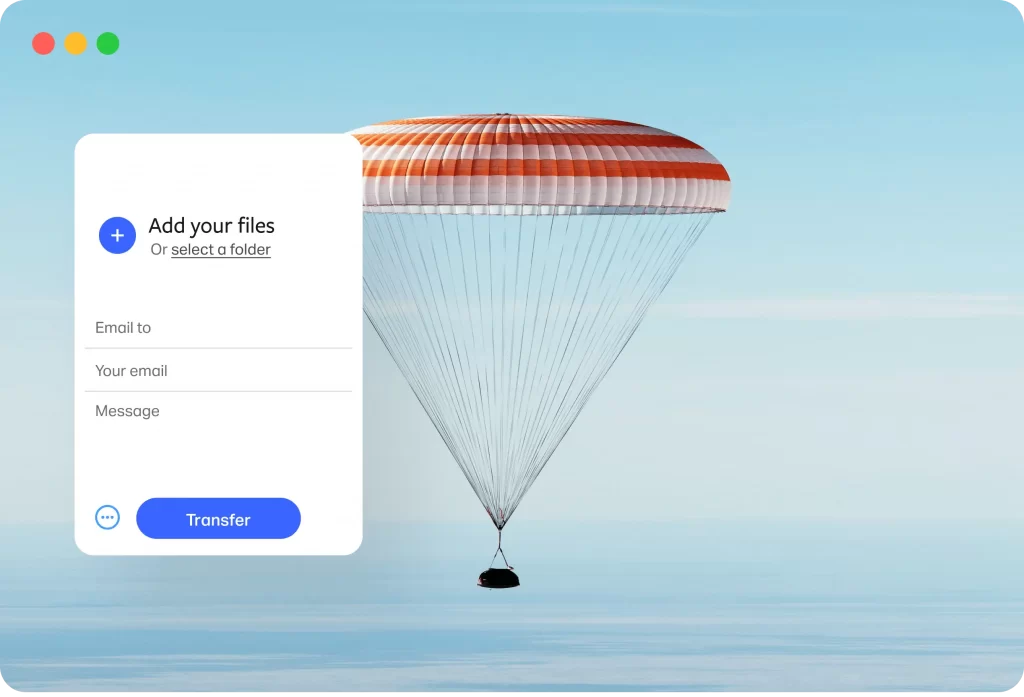 During testing, both WeTransfer and Google Drive performed well in terms of fluidity, effectiveness, and efficiency, but WeTransfer stood out for its simplicity and ease of use. Although it offers fewer features than Google Drive, the user interface is clean and uncluttered. In addition, the ads on the homepage are well-designed and blend seamlessly with the overall design, making the service easy to navigate.
Ultimately, the choice between WeTransfer and Google Drive will depend on the user's priorities. WeTransfer prioritizes user-to-user file sharing and has a simple and easy-to-use interface. On the other hand, Google Drive focuses on creating a shared space for file storage and collaboration with a more extensive set of features. If ease of use is the top priority, WeTransfer may be the better option, but if you need more robust features, Google Drive's free package offers more value.
Both WeTransfer and Google Drive are useful tools for sharing data, but they have different strengths. WeTransfer is a faster option for sending single files and has a simple user interface. On the other hand, Google Drive offers more robust features for organizing and managing files. Additionally, if you use other Google productivity services such as Gmail or Google Docs, Google Drive's integration makes it a more seamless experience. Overall, Google Drive is the better option for a more comprehensive file-sharing service.